Hamblen County schools out, rural roads still treacherous | News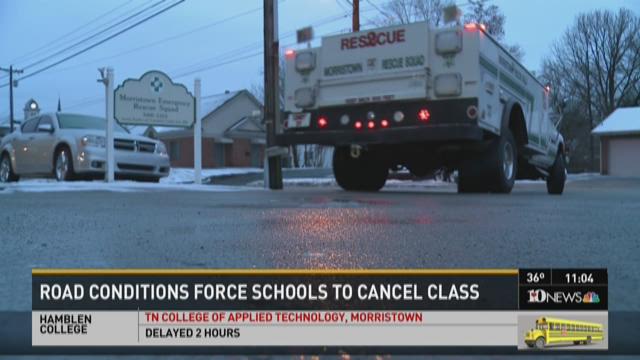 (WBIR - Hamblen County) Ice and snow may close schools across East Tennessee, but emergency calls don't stop for Hamblen County paramedics and Sheriff's deputies.
"Once you get off those main areas, it starts becoming a pretty serious issue pretty quick. It's really, really dicey out there," Morristown Hamblen EMS Paramedic Andrew Smith said.
For paramedics in Hamblen County slowing down for bad roads makes it harder to deliver prompt care to people in need. They've even had to deal with their own vehicles getting stuck during calls.
"As soon as they report that they're stuck we dispatch another unit to them. We have a rescue unit here that we can dispatch with a wench, explains, Morristown Hamblen EMS Paramedic Shift Supervisor Joseph Cate.
The sheriff's office is also responding to emergencies while navigating snow and ice on roads.
"For the most part they've been terrible. Today's the better day with the warm weather and the rain last night. Most of the main roads are clear we have a few rural routes that are terrible," explains Deputy Lieutenant Eddie Hefner.
Streets in central Morristown are mostly clear, but further out in the county drivers need to be careful.
"Like this road is really clear right where we're at. Back behind us there are some rough patchy spots of ice and snow. People tend to get comfortable, they run into one of those spots and that's when accidents happen," explains Hefner.
EMS workers said main roads were clear Sunday, but sidewalks and driveways are still hazardous.